Yosef, 38, Rabbi- Chabad Chevra, serving University of Hartford
If you are looking for the real deal, if you are serious about becoming a proficient fighter, Underdog is the only place for you! There is no other mixed martial arts gym in the Hartford area that has what Underdog offers. Boxing, Muay Thai, Wrestling and MMA training. Pad work, technique, sparring drills, full contact sessions, Underdog has got it all. Beginners and those of all skill levels get to mix it up with and learn from elite professional fighters. The head coach and owner, Russell Leak, is a true teacher. Russell is dedicated, passionate and has the rare ability to truly train and improve his students. Having dabbled in martial arts and kickboxing as a teenager, I thought I knew a thing or two. Flash forward a decade a two. I found myself searching high and low in the Hartford area for a serious gym where you lace up gloves and don't just do line drills. I finally found Hartford's best kept secret, Underdog. I am humbled. With a premier coach and pro fighters as sparring partners, I have learned how much I don't know. Coach is working with me from scratch and helping me learn one skill at a time. Sparring sessions aren't about getting knocked out, rather in this community atmosphere, more experienced members help you understand your weaknesses and how to improve. I am glad to be part of this amazing and unique gym!
Cesar Teixeira, 29, District Manager – Nabisco
In 2009, I had to relocate to Hartford Connecticut to continue my career at Nabisco. Moving into a new city is never easy and I found myself bored and with a lot of downtime. Being a true and passionate fan of mixed martial arts, I decided that I would try and find a gym to start training. After calling a few local gyms in the area, I was able to call Underdog. Sifu Russell Leak picked up. That moment was of one of my most life-changing experiences to date. Underdog BJJ provided me top-notch training in both martial arts and strength & conditioning. Furthermore, they accepted me as family and took me in as one of their own. The coaches and instructors at the academy provided me with mentorship and guidance that carried on beyond the mats. They believed in me and gave me the discipline and ability to challenge myself in all aspects of life. They made my goals their own goals and did everything in their power to provide me with the tools necessary to achieve success. Five years later, I firmly believe I would not have the confidence, the maturity, or the work ethic I have without the foundation Underdog provided for me. My athletic and martial arts skills set has grown exponentially since being a student from the academy, but the lessons taught off the mat have been just as important in my life.
Erik Lee, 26, Construction Project Manager
I joined Underdog two years ago after fighting for a few other gyms, and the fight team and trainers made me feel like family. I worked full time and the team and trainers helped work with my schedule and put me through an excellent fight camp. The team really cares about everyone here and the training is excellent. It is comforting to know you have the support of this team and the work outs are outstanding.
John Durrett, 26, Strength and Conditioning Coach
Some people join fraternities in college. I joined Underdog. I was in a dark place in college, going through some tough times, and Underdog saved me. I joined because I missed martial arts training and wanted to get back into it, but I stayed because of the family that embraced me. The instruction here is top class, but the bonds you build are what really make joining the gym worth it. I feel safe saying that joining Underdog was one of the most significant things that I have done with my life. I learned more about martial arts and about myself than I ever thought I would, and I have made the most important friendships I have ever had. I have stayed in Connecticut and found employment at Underdog entirely because of the bonds I built training at this academy.
Matt Bessette, 29, Professional MMA Fighter
Since joining Underdog in 2010, I have gone from a relatively unknown mixed martial artist, to a top 50 ranked featherweight in the world; competing against the highest level fighters in the game today. Success aside, the relationships and level of confidence that I've received during my time with the team is unparalleled. I can't imagine calling any other martial arts facility "my home"…nor would I want to. Whether your desire is to be a champion martial artist, or a champion in your everyday life, I can attest that if that is your true goal; you will reach it with Underdog.
I have been a member at Underdog for several years now, coming here after my prior training studio closed. Having been in the military and a student of the martial arts & police/military combat styles for many years, I have been exposed to many different studios and training styles across the country. I can state that the trainers and staff at Underdog are among the best I have encountered. Their knowledge of the various martial art and grappling styles being taught is top notch, and the training style of the instructors is extremely conducive for learning at all experience levels. Most notably though, is the family atmosphere of the gym. There is a strong bond between all members, supporting each other both inside and outside of the gym. I highly recommend Underdog as one of the premier training studios within the area.
I have been involved in martial arts for the majority of my life. Starting out with Taekwondo, then transitioning to wrestling and then slowly being introduced to other arts such as Muay Thai and Jiu-Jitsu. Throughout my experiences I have been fortunate enough to learn from, and train with individuals who truly appreciate their art. Always willing to teach, learn, and most importantly train without carrying an ego. Underdog is a school that exhibits all these qualities. I have felt welcome since the first day. All the members are very inviting, introducing themselves to the 'new guy'. The coaches deliver clear instructions each class and answer any questions that come up during training. It is a great time training at Underdog.
Roberto Rios, 32, Warehouse Manager
I've been at Underdog for almost 2yrs and have trained at other locations and realized very quickly the difference in the coaching and training. And the proof is in the performance, I have been in Jiu-Jitsu tournaments, kickboxing matches and have seen and felt first-hand the results. Lastly, the people are what really make Underdog what it is. From the hardcore athletes to the everyday Joe who just wants to train and be in shape we all coexist in and out of the gym. A great close-knit family atmosphere.
Jason Jungle Diaz, 30, Bartender
I have been a member of Underdog Brazilian Jiu Jitsu since 2008 and have enjoyed being part of this family since. I have trained all over the world and know firsthand that the level of skill and quality of knowledge being taught here is far beyond compare.
Drew Cathers, 29, Emergency Medicine Physician
Underdog has brand new facilities and a talented and diverse coaching staff. The coaches are able to tailor their teaching styles to a wide variety of learning styles, maximizing the benefit for each student. More importantly, Underdog is more than a gym, it is a community and a family. I know that whenever I drop in, I will always be welcomed with open arms
I have had the pleasure of not only doing fitness classes but also training in martial arts here. The instructors are extremely knowledgeable and professional and have helped me conquer some of my weaknesses and fears whether they were physical or mental. This translates this into all areas of my life where I feel more confident and capable. This 'gym' isn't like the others. It's more of a family environment where everyone is passionate about their crafts and encourages you to excel not only at the gym but in life.
Elysee Sanon, 29, Amateur Fighter
What attracted me to Underdog was the variety of martial arts that were provided: Jeet-Kune-Do, Brazilian Jiu-jitsu, wrestling, Muay Thai, boxing, MMA and more…to top it off strength and conditioning & nutrition classes to back up a martial artist's/athlete's skills. None of those courses provided would mean anything if the instructors/coaches didn't know their subject; know their subject they did. I like the scientific and efficiency approach that they use. Our many coaches always make sure to instruct the essentials before building on to advance skills, and afterwards, lastly to encourage the natural self- expressed freedom of a true artist. All of the instructors, my coaches were students themselves, they get down with the hustle & bustle and participate in the practices too; best of all they still reserve a progressive outlook on learning the new that pertains to the subjects that they teach so they can pass it on. It's always a bonus when a member like me can also bond unrelated to the gym and find friendship within my training grounds at Underdog.
Ivan Ramos, 32, Sales Account Manager
When I first started training at Underdog I considered myself to be in good shape and well prepared to defend myself should I ever need to. I realized almost immediately after beginning to train regularly just how wrong I was! I can honestly say that my training there not only helped me improve myself physically, but also mentally and emotionally. Not only did I learn how to properly exercise and defend myself, I also learned a lot about humility and discipline. My experiences at Underdog have helped me become a better person. Additionally, I have formed countless new friendships and meaningful relationships and the vast majority of my closest friends are now also my training partners! No better feeling in the world than going out for a drink with the same people who just finished trying to punch, kick, choke and/or joint lock you into submission. Much love for all my Underdog family forever! Oss!
Bradley Stern, 45, Senior Account Manager HIBU
Just wanted to thank you for your patience and the time you spend working with me to get back in shape. As you know, when I first met you I was over 400lbs. Being over 40 years old and always working, I find it very easy to find excuses, why I do not have time to go to the gym. I also have to say that the heavier I became, the less I would want to "run on a treadmill" or do anything at the gym. Taking the striking class I get an unbelievable workout, while having fun doing it. I also enjoy the culture you have created at Underdog were other students push me and keep me going through most, if not all of the class. I just weighted myself this morning and I am down to 314 lbs., which is down another 20 lbs. in the last 5 weeks, since I have been back. It works out nice that you have basic class for someone just starting out again and isn't looking to become a fighter or can't go to work with black eyes or bruises. At the same time it is nice to know that when I walk around different cities in my suit for work, if I had to protect myself I could do a much better job with the training I have learned from you. But most important I am getting my health back.
Cecily Yaeger, 27, Fitness Center Assistant Manager
There are no words to describe how far out of my comfort zone I was during my first couple classes at Underdog. The instructors and the other students welcomed me — they took the time to talk to me, help me, and coach me. BJJ is hard, no doubt about it. It may be the hardest thing I have ever done, but doing it with my friends at Underdog was an incredible experience. I learned so much about myself, much of which have applied throughout my life — how not to react with panic, how to laugh at myself, how to not get attached to a strategy or plan, how there's usually a way out even if I can't see it immediately. Although I ultimately decided to focus my energy on lifting, I will always be grateful for my time on the mat and the lessons I've learned.
Frank, 24, Construction Worker
I have been going to Underdog for almost a year now and think it's a great school for people that want to learn MMA. I have never met a group of people that were so friendly or had so much respect for each other and understood the essence of team work, and I'm proud to be a member of the Underdog community. I would definitely recommend this school for anyone who is serious about learning all the martial arts.
Jerry Fine, 60, School Administrator
I have trained at Underdog since their inception many years ago and I can honestly say that this facility and its coaches are second to none. Whether it's martial arts or strength and conditioning, this gym has it all. The coaches maintain the highest expectations for their members in terms of having them maximize their goals and potential, while at the same time, maintaining the highest of safety standards. This philosophy is carried through all the classes and through all of the coaching staff. Whether group or private classes, coaches will tailor the workouts for your individual needs. These folks can train anyone ranging from those just looking to improve their fitness to professional level athletes.
Josh Kaplan, 30 years old, Environmental Engineer
I first came to Underdog through a friend of a friend. I wasn't even looking for a martial arts gym at the time, but I had always been curious to try it out. That was several years ago. I never left. The mats are always home to high energy students eager to train, learn, improve and share their techniques. The emphasis during class is placed on the details without losing sight of the big picture. Underdog is a community of martial arts practitioners who have helped me to focus on not just beating the "other" guy, but on becoming a better version of myself. Training here has not only taught me how to punch, kick, and arm-bar, but helped me to develop into a disciplined martial artist. But quite possibly I have enjoyed one aspect of this gym even more than the training, the sense of community. Over the years, coaches and training partners have become friends, and friends have become family. I am a stronger person inside and out today than I was five years ago. This place changed my life!
Johnny Lopez, 31 years old, Personal trainer/Professional MMA Fighter
I started my fight career with two straight losses. I knew I had to find an official academy if I wanted to compete at a high level. Russell Leak has improved my stand-up fighting by leaps and bounds. With Josh Kaplan teaching wrestling classes, that part of my game is always improving. Rafael Quinones blows my mind in every jiu-jitsu class, with all of the techniques that he brings to the table. Needless to say I've been 4-1 in pro MMA fights since then and have medaled in multiple BJJ tournaments. Now this is my second family and I wouldn't have it any other way.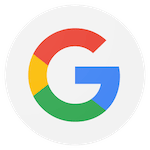 nice place with very friendly staff ,i recommend .%100 good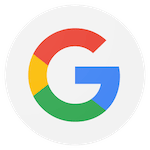 The people here are amazing. I this place is filled with people of honor and integrity anywhere in CT. They help people be powerful not just strong or fast.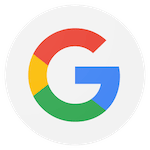 It's absolutely the place to be to get or stay in shape. No judgment fitness center. You go as fast and as far as you want to go. Excellent facilities, management and staff.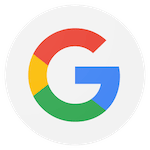 This gym is the best! There is something for everyone at every skill level. The coaches are amazing and work with everyone to help them reach their personal goals. From the pros to the newbies they will help push you to being better each day. Welcoming gym, knowledgeable coaches, family and team environment. This is the place to be!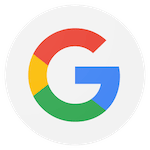 Best MMA gym in New England area , no matter if you are beginner or pro.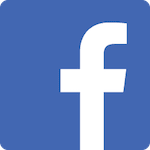 Great Community all around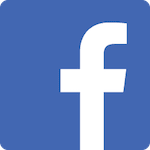 Underdog is a dream for any athlete or hobbyist in the martial arts world. In addition, to very talented instructors; the gym offers multiple disciplines happening that's covered under one roof. It's a "one stop shop." There's no need to have to travel from gym to gym to focus on certain aspects that may not be offered elsewhere. Everything is covered.
Underdog provides a great family/friendly type environment with a universal goal amongst everyone; to better themselves.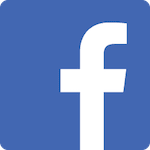 The staff is awesome! They are really helpful and encouraging. I haven't found anyone who has an ego here or thinks they know everything! Every day is an opportunity to learn more. I'm glad I made the switch from my previous gym. I recommend taking the strength and conditioning class with John, he's an expert and will get you great results!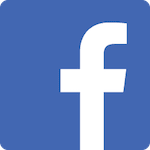 Was participating in Underdog Fitness training and it was great. Stayed for stretch class. I learned many new exercises today and got stronger! Everyone helpful.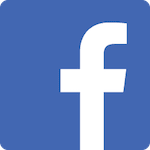 From striking, to wrestling, to Jiu Jitsu, to judo, to Fitness, Underdog has everything you need, no matter your skill level or experience! On any given day, you can find elite level athletes and competitors training along side your once-a-week recreational practitioners.