Take On The Best Stand Up Striking Skills In Our Muay Thai Classes
Rooted in Jun Fan Jeet Kune Do training methods, our striking classes are designed to teach a beginner the basics of striking and provide a challenging workout for more advanced students. Emphasis is placed on developing strong fundamentals for striking in preparation for either Kickboxing or MMA competition. Techniques come from the arts of Fencing, Western Boxing, Savate, Wing Chun, and Muay Thai.
A typical class may begin with basic drills such as jumping rope and shadowboxing as a warm-up and then move into partner drills or pad work followed by light sparring to further refine skill and technique.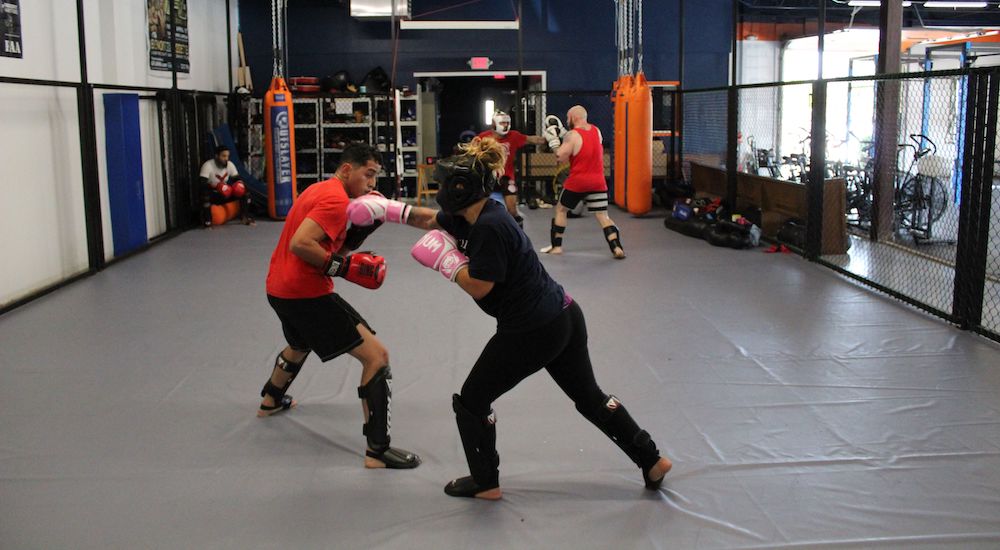 For Beginners Or Experienced Fighters, Our Striking Classes Have Something For Everyone
Just like our Brazilian Jiu-Jitsu program, we have different levels of striking classes. If you don't want to spar and just want to get a good workout while learning basic self-defense, our beginner's classes will be perfect for you. If you're looking to really learn how to engage in combat and the combat sports, our all-levels classes are a great place to pressure test your skills.
Our Striking Classes give you the chance to learn the sport with technique training, strength-building exercises, and cardio workouts. Each class is led by a dedicated instructor who can scale the training to the meet your unique skill level.
No more feeling overwhelmed. No more getting lost in the crowd.
In each class, you'll enjoy individualized attention and professional instruction.
Join us in West Hartford and learn:
Effective striking skills
Power, speed, and accuracy
Self-defense strategies for any situation
Complete confidence in everything you do
Get Started Today With The Best Striking Classes In West Hartford
Are you ready for a better workout routine? Then make the move to Underdog Mixed Martial Arts and push your body and your mind like never before. We're helping men and women of all skill levels find success. Join us in West Hartford today! Just fill out the short form on your screen or click below to get started now!