Learn The Best Blend Of Disciplines With Our MMA Classes Today!
We have consistently trained some of the region's top professional and amateur mixed martial arts athletes. We are the only school in the Hartford region to have produced multiple professional MMA champions. Our fighters have fought internationally and on national broadcast television for major organizations such as the UFC and Bellator.
At Underdog MMA, we believe that the fighter needs to be a martial artist first, and we stress the fundamentals of training in the core arts of Brazilian Jiu-Jitsu, wrestling, boxing and Muay Thai to develop your skills. Therefore, all of our fighter's train in class right alongside every other student.
We will not push you to compete, nor will we allow you to compete before you are ready! We are always actively recruiting new students of all experience levels to be a part of our fight team. The path to becoming a fighter is a long and tough, but if you've got what it takes to train with dedication and consistency, no other team can help you prepare like Underdog MMA!
For more information, fill out the form on the side of your screen or click below!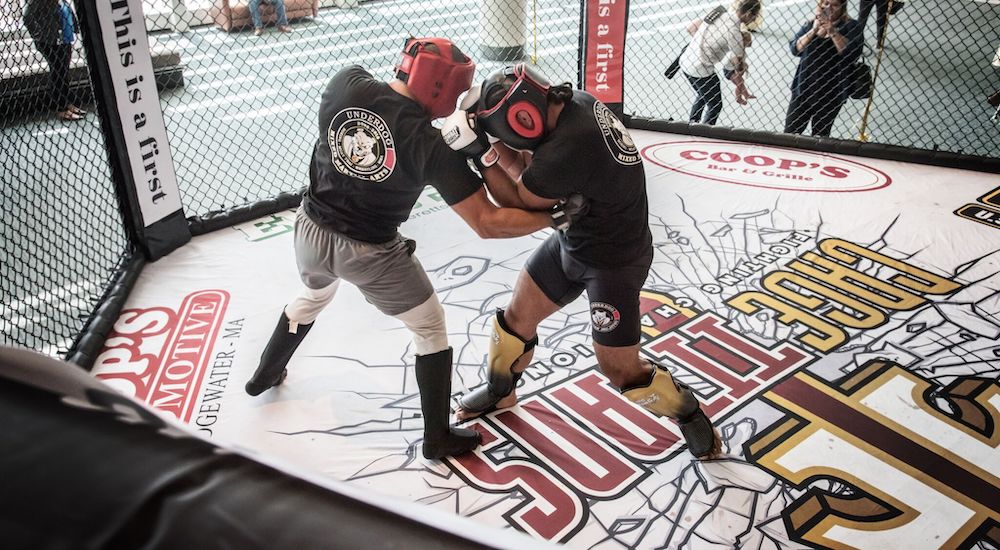 We Teach You The Ins And Outs Of Each System And The Mechanics That Go Into Defending Yourself
You can't be an effective fighter without great strength and stamina. That's why our MMA training in West Hartford often sets aside the techniques of fighting and focuses instead on helping you get in great shape in a hurry.
You'll quickly build:
Functional muscle groups
Boosted agility
Speed and flexibility
Cardio endurance to outlast your opponent
We guarantee you will learn from the best during our Mixed Martial Arts Classes in West Hartford. Using a blend of some of the world's most popular self-defense disciplines, we're bringing you a total body workout that will take your skills to the next level in no time.
What's Next? Fill Out The Form On This Page or Click Below
What are you waiting on? Do your body and training and favor and sign up for MMA today! We promise you won't regret it.