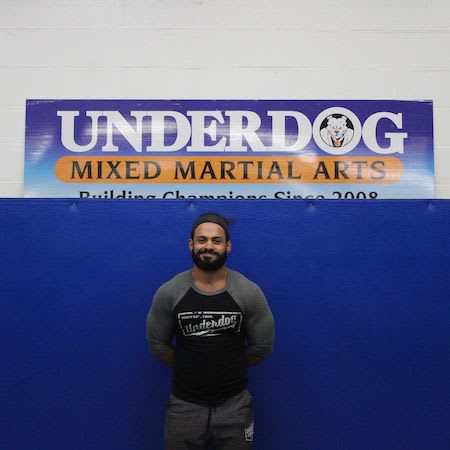 Christopher Samboy
Coach Chris Samboy began wrestling his Sophomore year of high school in 2010. This decision completely changed his life, and his passion for the sport, and combat sports as a whole, has only grown stronger. After winning a State Championship and becoming an All-American in his Junior year, he would join Underdog in 2012. He has since gone on to earn his Purple Belt in Brazilian Jiu-Jitsu and has earned a 1-0 Amateur MMA fight record.
As a student of the sport, Coach Samboy educates athletes using a principle-based approach. He inspires critical thinking, creativity, and enthusiasm in the sport, which unfortunately loses ground in many other programs in favor of the singular emphasis on cultivating "mental toughness." He understands the principle of individuality, that everyone learns differently, and gravitates toward certain styles of instruction and techniques more than others. This understanding has been developed throughout his time working with people, dating back to 2010 as a teacher assistant in his High School Strength & Conditioning program.
Coach Samboy is also a personal trainer, with a serious passion for helping anyone and everyone adopt an active and healthy lifestyle that is sustainable. Any time that he isn't working with people, he can be found working on his craft, whether it's on the mat, or in the books, staying up-to-date on the latest research in the exercise science and nutrition fields.
Coach Samboy dedicates his life toward his passion, wholly embodies their principles. To quote him him directly, "Many people say that wrestling is a microcosm of life. I don't see it that way. I think life is a macrocosm of Wrestling."